Collagen is the most powerful natural protein produced in humans and is the scaffolding of our skin, but as we start to age, the skin's collagen content starts to decline at a rate of around 1% per year, leading to a decrease in elasticity and firmness. So, we've created an advanced biotech collagen to hack your collagen at home, so you can plump, firm and smooth your way to your best skin ever.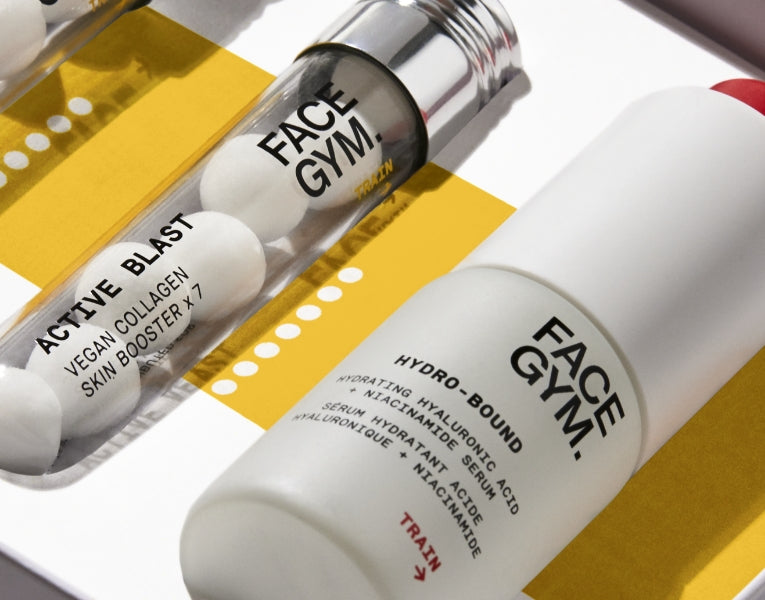 What is vegan collagen?
Traditionally, collagen found in supplements and skincare is derived from animal sources such as fish or beef. To halo our cruelty-free values, we looked towards science instead. Achieved through 14 years of scientific research by a team of medical experts and university professors, the vegan collagen ingredient used in Active Blast is called sh-polypeptide-123, which is manufactured via a patented yeast fermentation process and is 200x more effective compared to traditional collagen.
FIND OUT MORE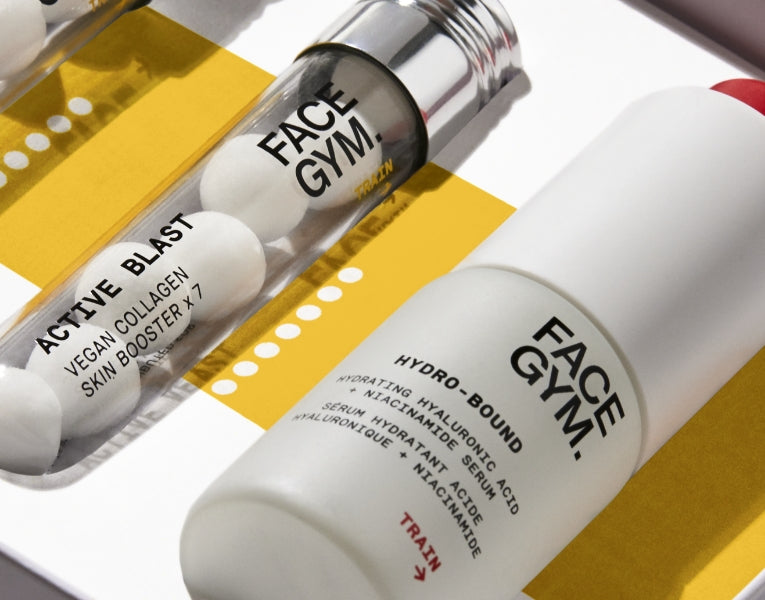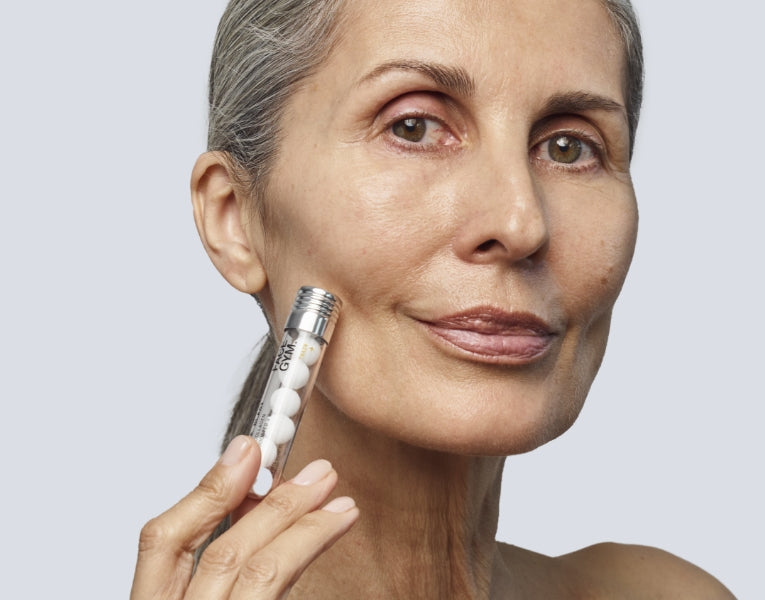 How does it work? 
Sh-polypeptide-123 is a 'type III' mimicking ingredient with a similar molecular footprint. Because of this similar structure, the body is able to more readily recognise it for absorption. We focused on 'type III' explicitly as it is the most abundant source of "young collagen" found in the skin, around 80% in infants but this slowly decreases over time. This type of collagen creates the elasticity in the tissue and is vital for keeping the skin looking bouncy and youthful. Delivering up to 90% penetration into the upper layers of the skin, Active Blast fires up your skin's metabolism for noticeable results because of its bioavailable structure.
FIND OUT MORE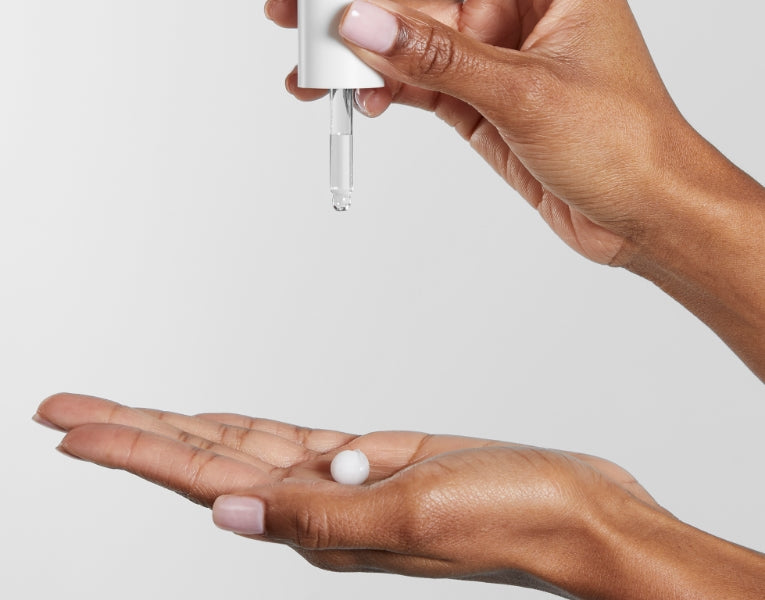 How do you use it?
Our first-of-its-kind 'smart collagen' can be used daily. Simply add one Active Blastsphere to the palm of your hand and mix using 1-2 full pipettes of Hydro-Bound– our award-winning, water-based hyaluronic + niacinamide serum – and apply with plucking moves to help plump and boost collagen production in the skin.
FIND OUT MORE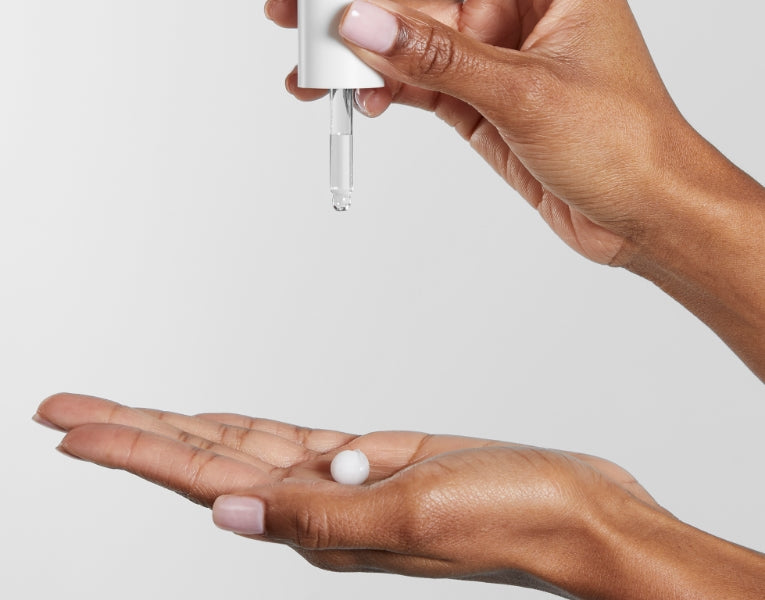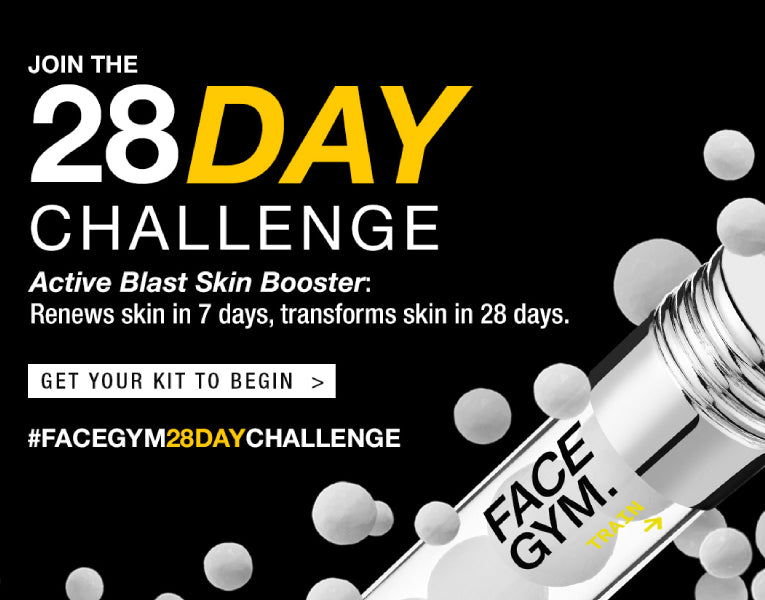 JOIN THE 28 DAY CHALLENGE
For your chance to win a year's supply of Active Blast*, share your before & after snaps using #FACEGYM28DAYCHALLENGE.
T&Cs apply.
GET YOUR KIT
THE FACEGYM COLLAGEN LINE-UP
REAL PEOPLE, REAL RESULTS
Don`t just take our world for it...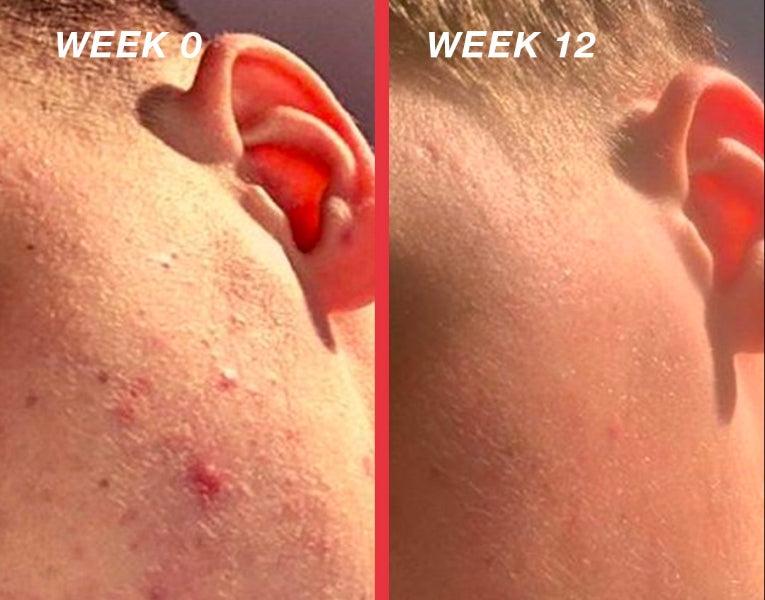 COMMUNITY REVIEWS
"Amazing! I'm now on day 9 and the results are incredible. My face feels firm and smooth I can definitely see a glow." Farah A., Customer
⭐ ⭐ ⭐ ⭐ ⭐

"Wonder stuff. I've used this for 7 days and the impact it's had on the health and texture of my skin is unreal." Georgia M., Customer
⭐ ⭐ ⭐ ⭐ ⭐

"Rejuvenating. My skin feels smooth, firm and hydrated at the same time." Zoltan T., Customer
⭐ ⭐ ⭐ ⭐ ⭐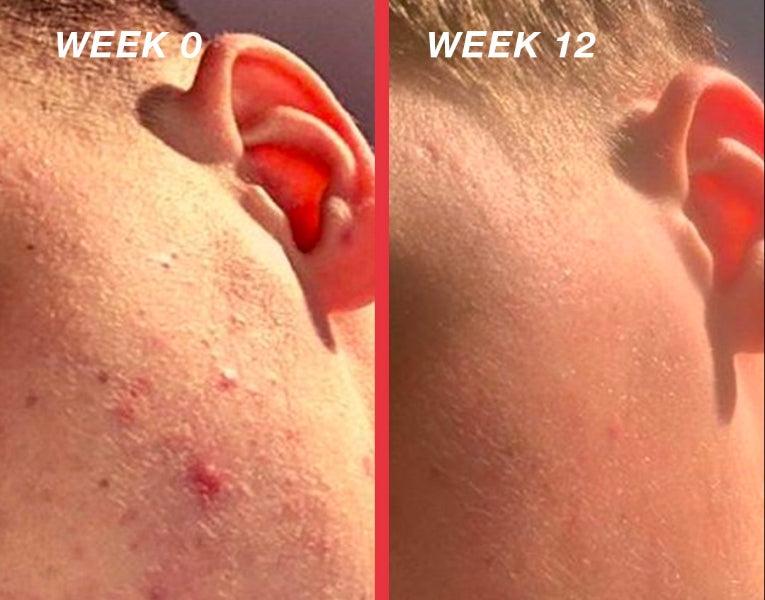 YOUR COLLAGEN-BOOSTING ROUTINE
THE SKINCARE ESSENTIALS

Used after cleansing and toning but before moisturiser, Active Blast Vegan Collagen Skin Boosterslides seamlessly into your routine AM or PM.

ENHANCE WITH TOOLS

Facial massage is a great way to boost your own natural collagen levels.

BOOK A FACIAL WORKOUT

With global studio locations in London, Manchester, Los Angeles, New York and Sydney, our team of Trainers are trained in all things collagen.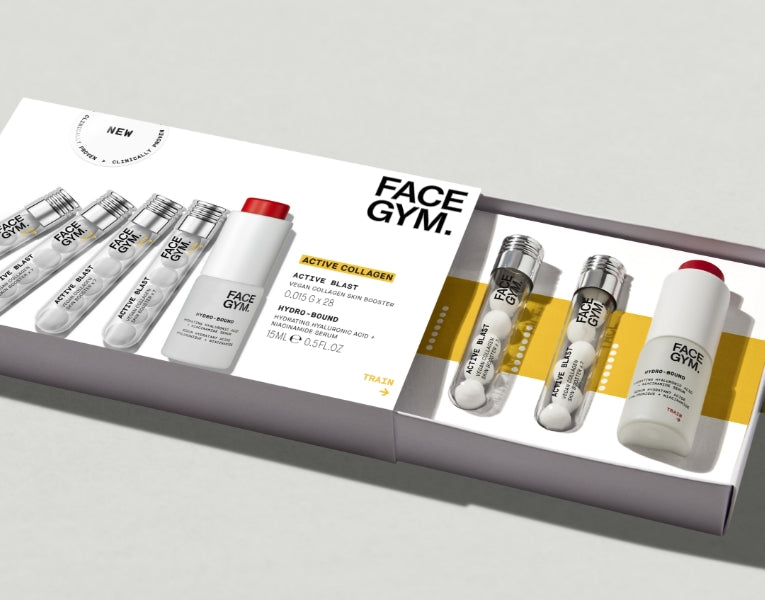 NEW PACKAGING, SAME FORMULA
Active Blast is now packaged in a sleek, glass test tube which is infinitely recyclable and we have removed all plastic from the packaging. The secondary box is made from FSC sourced card so the sleeve and fitments are all fully recyclable and can be popped into your regular household recycling.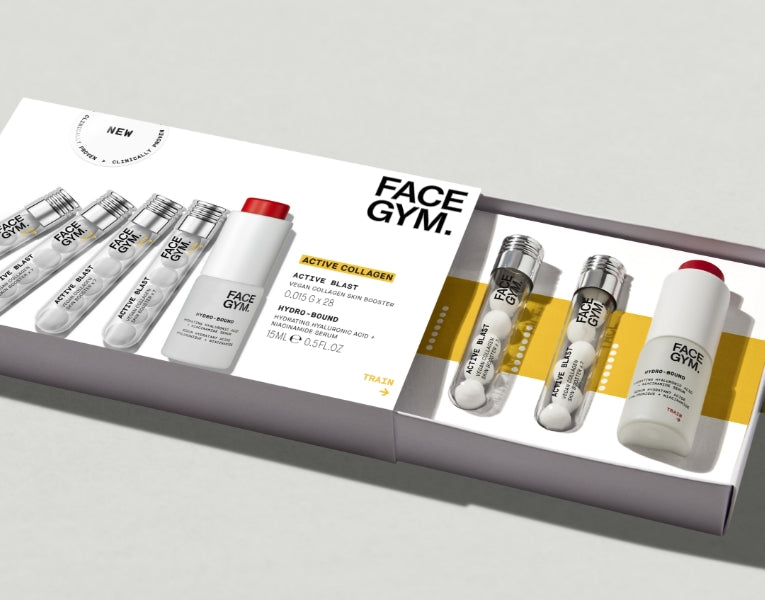 Active Collagen Packages
Lift, firm and sculpt with our workout and Active Blast packages