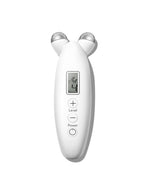 Best Seller
Pure Lift Face
Facial Toning Device
What it is
Known as the instant, non-invasive face lift, the Pure Lift Face by The PureLift Lab is the most advanced electrical muscle stimulation tool on the market. Powered by patented triple-wave technology, the device delivers powerful randomized electrical impulses to activate and elevate the facial muscles, giving the appearance of a firmer, more youthful-looking face in as little as 10 minutes.
How the Pure Lift Face triple-wave technology works:
First wave = low frequency to deliver an anaesthetic effect
Second wave = mid frequency to target the dermis layer of the skin
Third wave = high frequency to reach deep into the facial muscles
The triple wave technology helps increase the permeability of the skin to allow the higher frequencies to penetrate deeper. It also improves the skin's absorption levels of supporting skincare used post workout. Due to the electrical impulses being completely randomized, the facial muscles are unable to adapt or form regular movement patterns meaning they need to keep continuously working which is how the Pure Lift Face delivers next-level, visible results after every session.
Designed with diamond-shaped probes for a smoother experience, the Pure Lift Face covers a larger surface area ensuring maximum facial toning. Clinically tested and suitable for all skin types, the device can be used on the jawline, forehead, cheeks, brows, under eyes and more. Think of it as a heavyweight, power-plate workout session for the face that promotes an instantly more lifted, toned and sculpted appearance with a healthy glow.
INCLUDES:
X1 Pure Lift Face device
X1 PureLift Activator Serum
Skincare Fitness Goals
DEEP FACIAL TONING: Deeply stimulates facial muscles with patented electrical impulse strengthening muscles to visibly lift, tone and tighten, giving you the appearance of a firmer, more youthful face.
ELEVATION: Patented diamond shaped delivery system stimulates and energises a wider area for a smooth, refreshed complexion. Target under eyes, brows, jaw line, forehead, cheeks, and more.
INSTANT AND LONGLASTING RESULTS: The treatment takes just 5 minutes for each side of your face and delivers an instantly toned look the moment you finish. Think of it as a power plate for your face.
Ingredients
Each pack includes:
1 x Pure Lift Face Device
1 x Collagen Infusion Serum 60ml : An activator and hydrating gel only to be used with FaceGym electrical stimulation devices, please refer to the instruction manuals for guidance. For external use only.
1 x USB Charging Cable
1 x User Manual
How to use
Apply a generous amount of our Collagen Infusion Serum activator gel-primer to the area you want to work.
Choose between the low, medium and high settings.
Follow the contours of the face always working from the centre of the face outwards along the jawline and cheekbones. For the eye area work from the base of the eyebrows toward the crown to give the eye area a lift. We recommend using it 5min on each side of the face, every other day for the maximum results!
Charge for 24 hours before using the device for the first time. Do not use while charging.
For more information and detailed usage please read the user manual thoroughly before using Pure Lift Face.
Do NOT use the Pure Lift Face if you:
- Are pregnant
- Have a pacemaker or any metal plates or pins
- Have had skin cancer in the last 12 months (must have had all clear for 12 months)
- Have cancer or diabetes
- Have experienced loss of skin sensation
If you have:
Vitiligo - please use a low setting
Threads - use on a low setting after 4 weeks
Botox - wait 2 weeks
Fillers - wait 4 weeks
Last Shipping Dates for Holiday 2023
Please note - the cut off date to receive your products before Christmas Day is as follows:
13th December > ground shipping
18th December > express shipping
Shipping Rates
Standard Shipping:
$8 (Delivered between 3-5 working days.)
UPS Ground Delivery:

$11 (Delivered between 2-7 working days.)
*please note - UPS can not deliver to PO Boxes.
Australia
We have partnered with Mecca to offer exclusive AU shipping. Please order from https://www.mecca.com.au/facegym/ 
RoW Shipping Policy Update
Please note, FACEGYM has suspended shipping options to RoW on our website. We apologise for any inconvenience. Affected Services:
Online purchases shipped to any destination outside of the UK and US.
Exceptions:
This suspension does not affect orders already placed and in transit.
Customer Support:
Customers seeking assistance or interested in future availability are encouraged to contact Customer Service. Feedback is appreciated and will be considered as we evaluate potential market expansion.
Future Updates:
Information regarding the resumption of shipping services or changes to this policy will be communicated on our website and through other official channels.
For further inquiries or specific requests, please reach out to our Customer Service team directly.
Alternative Shipping Options:
Customers wishing to purchase our products are invited to visit our retail partners including Selfridges, Look Fantastic, Cult Beauty, Current Body, Space NK and Sephora.
Dispatch and Delivery
Your order will be processed within 24-48 hours of receipt, with exceptions during peak holiday periods. Once your order has been processed, you will be notified with an order confirmation email. Orders received over the weekend and on US public holidays will be processed the following business day.
Customs
While we do everything we can to make sure your order is cleared customs, we advise that you check with your local customs, before importing anything into your country that may be stopped or have charges applied. FaceGym will not be liable for charges in the case of your shipment being stopped, charged for or disposed of at customs.
Returns
FaceGym will accept returns of unused products in their original packaging purchased for a full refund, within 30 days with the original receipt or delivery note.
When looking to Return or Exchange an item, please go through the original channel or studio where you purchased your goods – note online orders can only be returned online and products purchased in studio to a studio directly.
Unfortunately, FaceGym products purchased from other retailers are subject to the returns policies of those retailers and will not be accepted by FaceGym. If you need to make a return, please contact the retailer you bought your product from.
Please note, FaceGym gift cards may not be returned and should be treated like cash. They cannot be replaced if they're lost or stolen.
To make a return:
If you have purchased a product in studio
To return an item to one of our studios, please bring your return along with your receipt and a refund will be issued to the original method of payment (e.g. on the same card used to pay for the item(s)). Alternatively, you may exchange the product for any product of the same value, or request store credit in the form of a FaceGym gift card.
Any returns made at a FaceGym studio that are not accompanied by the original receipt will be exchanged for FaceGym gift card in the amount of the original purchase price.
If you have purchased a product online
To return an item online, please contact our customer service team on info@facegym who will be in touch.
Refunds are charged to the customer 
When sending your item back, please make sure the package is securely wrapped. We recommended that you make your return using a recorded delivery service and retain your proof of postage. Please note, Facegym does not accept liability for goods in transit or for the cost of return.
Inside your package please include the original despatch note:
Your name
Your order number
The item(s) being returned
The reason for return
Refund Time
We aim to process your return within 5 working days once we have received the item at our warehouse. The refund will be made to the same card or PayPal account used to make the purchase. Please note, it may take 5-10 working days for the funds to appear in your account - this will vary from bank to bank.
Non-returnable Items
In some instances, we are unable to offer refunds or exchanges.
The following items are non-returnable:
Beauty items and tools that have been opened, tested or partially used.
Workouts, bundles and gift cards. 
This does not affect your statutory rights.
For more information please email our Customer Service Team on info@facegym.com.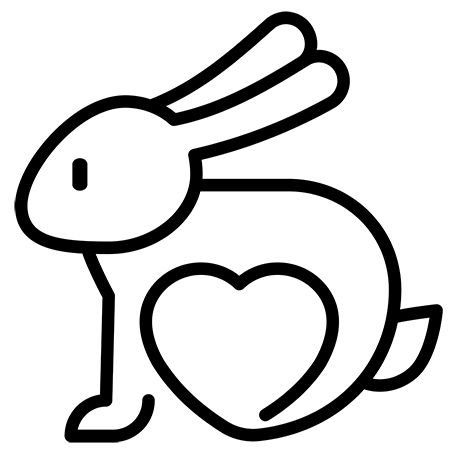 Cruelty Free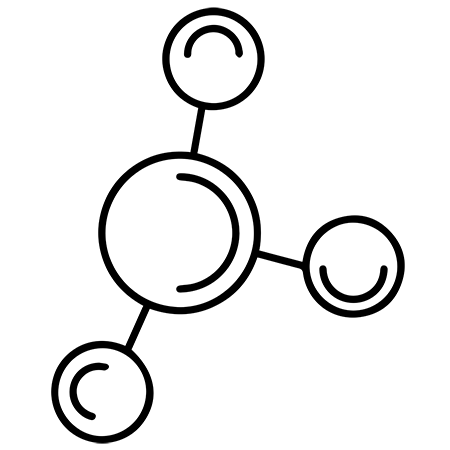 High Performance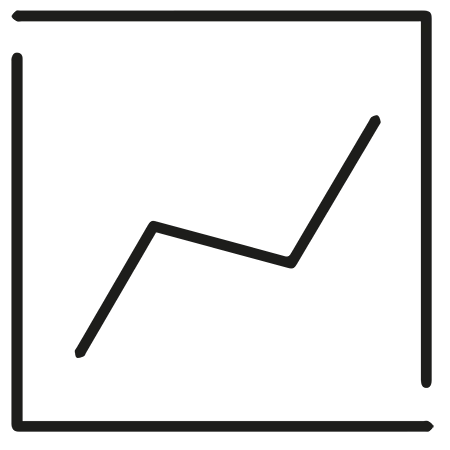 Results Orientated
FAQS
How do I use my Pure Lift Face?
The tool guide is included with the FaceGym Pro Package.
Can I return it?
Yes, we have a 30-day returns policy if you are unhappy with your purchase. However, if the product has been opened or used, we cannot refund the item. Anything outside of the policy dates - apart from an exceptional circumstance - we will not be able to refund.
Is there a warranty on my Pure Lift Face?
We have a 12-month warranty on our Pure Lift Face devices. Any faults acquired regarding the manufacturing of the product can be used against this warranty.
How does the Pure Lift Face work?
Just like a total body workout, the Pure Lift Face warms up the face and then performs a cardio routine. Before you start your workout, you need to apply an activator gel - our Collagen Infusion Serum was made to be used with the Pure Lift Face. Once you've applied a generous amount, the device can get to work. It uses knuckling motions that feature diamond faceted probes. These probes perform EMS (electrical muscle stimulation) all over the face. These mild but powerful currents strengthen your muscle fibres, tone the skin, boost circulation and improve firmness.
How can I charge my Pure Lift Face?
To charge your device please only use the USB cord in package, along with an approved plug - such as original from Samsung or Apple. You can also use your computer's USB port.

If you are using a USB port on your computer and your device does not charge, try using another USB port.

Do not use an unapproved plug or cable, doing so can means the device will not charge properly and can cause issues.
How does it feel?
The sensation feels strange at the beginning, as the involuntary muscle contractions begin happening quite quickly - however it is comfortable and completely painless.
Pure Lift Face vs Microcurrent
The Pure Lift Face combines low, medium and high frequencies. It works at the muscle level, where a traditional microcurrent device uses a low frequency and only works at the epidermis' level. The Pure Lift Face patented frequency ranges from 1300 to 1700 Hz. Microcurrent usually delivers 1 to 8 Hz.
While the Pure Lift Face may look similar to other devices - as the core technology is built around a series of global patents – its unique Triple-Wave action cannot be duplicated anywhere, putting it at the cutting edge of beauty and skincare technology.
Tell me more about the Triple-Wave…
While Pure Lift Face works on the epidermis and dermis, the Triple-Wave technology allows deeper penetration giving you visible results in just 10 minutes!
The pulsing randomised current penetrates all the way to the muscle, causing it to contract and relax. Its patented Triple-Wave technology creates significantly stronger stimulation because it opens the permeability of the skin, allowing the stronger frequency to penetrate deeply, yet without discomfort. This consistent deep muscle action encourages a healthy flow of oxygen and circulation to the muscle which improves overall muscle tone and strength providing a strong framework for the face.
How can I clean it?
Wipe clean after each use with tissue/damp cloth. You can also thoroughly clean using an alcohol spray to disinfect it.
Before you continue...
Contraindications
• We don't recommend if you currently have active skin conditions or bacterial infections (acne, eczema, psoriasis or cold sores, broken skin, Impetigo, Facial Boils, Conjunctivitis, Styes)
• Pregnancy (due to use of Electrical Muscle Stimulation device) - if pregnant, please let the Trainer know during consultation time. Instead of the electricals, your trainer will use prolonged deep tissue massage techniques.
• Botox in the last 2 weeks
• Cosmetic facial fillers in the last 4 weeks
• Facial surgery in the last 6 months
ACCEPT + CONTINUE
DO NOT ACCEPT