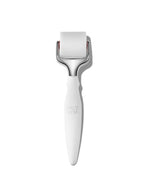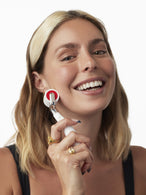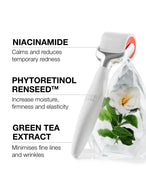 Youthful Active Roller
2-IN-1 SKINCARE MICRONEEDLING TOOL
What it is
Unlock your own skin confidence with our most potent 2-in-1 skincare microneedling tool, Youthful Active Roller. A breakthrough innovation combining crystallised ingredients to form advanced dissolving microneedles that target the first signs of ageing and improve the appearance of redness.
After 28 days* 95% agree skin is firmer, 95% agree skin texture is visibly improved.
Developed with powerful active ingredients including retinol-like Reneseed™, Niacinamide + Green Tea, the dynamic fusion of mechanical rolling and topical application delivers instant results with minimal discomfort. Skin looks younger, the appearance of fine lines, wrinkles and pores are reduced, and overall firmness and elasticity is improved.
MANUAL ROLLING + CRYSTALLISED ACTIVE INGREDIENTS = TARGETED SKIN TREATMENT
Each Youthful Active Roller kit includes;
One reusable, forever roller handle

2 x Youthful Dissolving Microneedle heads

One Roller pouch
Refill packs are available containing 4 x Youthful Dissolving Microneedle heads or mix and match with another roller, Brightening or Hydrating. Please keep your Active Roller handle, this does not need to be replaced.
Skincare Fitness Goals
FIRST SIGNS OF AGEING: Reneseed™, a plant-based alternative to Retinol helps skin maintain a youthful appearance, increasing moisture, firmness and elasticity.
SMOOTHER SKIN: Antioxidant Green Tea Extract minimizes the appearance of fine lines and wrinkles and helps
protect the skin against external aggressors
REDUCED REDNESS: Multi-tasking Niacinamide calms skin and reduces temporary redness and appearance of hyperpigmentation.
Awards
WINNER Stylist Beauty Award - Best Face Tool
User Trials
95% agree skin is firmer

95% agree skin texture is visibly improved

89% agree skin looks refreshed and younger

89% agree skin looks radiant

84% agree skin feels calmed
*Based on self-assessment studies on 19 people using twice weekly for 28 days.
Ingredients
Sodium Hyaluronate, Algin, Glycerin, Trehalose, Niacinamide, Propanediol, Aqua/Water, Butylene Glycol, Caprylyl Glycol, Ethylhexylglycerin, Camellia Sinensis Leaf Extract, Ethyl Hexanediol, 1,2-Hexanediol, Nicotiana Benthamiana Hexapeptide-40 shPolypeptide-76
How to use
Use as part of the PM skincare routine. Always use after cleansing. Roll over the face and neck using upwards and outwards motions for 5 to 10 minutes, avoiding the delicate eye area. For best results scan the QR code for a full tutorial. To amplify results, after rolling on damp skin, apply your favourite serum, we recommend using Hydro-Bound Hyaluronic Acid + Niacinamide Serum together with Active Blast Vegan Collagen Skin Booster and continue to roll for an additional 5 minutes until the roller head is smooth. Use once a week for a mini skin bootcamp to achieve firmer, younger-looking skin. Attach a new roller head to the handle for each use and discard the used head after use.
Standard Shipping:
$8 (Delivered between 3-5 working days.)
UPS Ground Delivery:

$11 (Delivered between 2-7 working days.)
*please note - UPS can not deliver to PO Boxes.
Canada UPS Standard:

$10 (Delivered between 3-7 working days.)
ROW delivery:
$25 (Delivered between 3-7 working days.)
Australia
We have partnered with Mecca to offer exclusive AU shipping. Please order from https://www.mecca.com.au/facegym/ 
Dispatch and Delivery
Your order will be processed within 24-48 hours of receipt, with exceptions during peak holiday periods. Once your order has been processed, you will be notified with an order confirmation email. Orders received over the weekend and on US public holidays will be processed the following business day.
Customs
While we do everything we can to make sure your order is cleared customs, we advise that you check with your local customs, before importing anything into your country that may be stopped or have charges applied. FaceGym will not be liable for charges in the case of your shipment being stopped, charged for or disposed of at customs.
Returns
*Please note: we will be extending our returns policy to 60 days from 18th November 2022 to 31st December 2022.
If an item is damaged please contact FaceGym immediately.
FaceGym will accept returns of unused products in their original packaging purchased at any FaceGym studio or our online store (www.facegym.com) for a full refund, within 30 days with the original receipt or delivery note. When looking to Return or Exchange please go through the original channel or studio where you purchased your goods.
Unfortunately, FaceGym products purchased from other retailers are subject to the returns policies of those retailers and will not be accepted by FaceGym. If you need to make a return, please contact the retailer you bought your product from. 
Please note that FaceGym gift cards may not be returned and should be treated like cash. They cannot be replaced if lost or stolen.
To make a return:
1. To any FaceGym studio, bring your return along with the receipt and a refund will be issued to the original method of payment (e.g., on the same card used to pay for the item(s)).
Alternatively, you may exchange the product for any product of the same value, or request store credit in the form of a FaceGym gift card.
2. To return an item online, please contact our customer service team: info@facegym.com.
When sending your item(s) back please make sure your package is securely wrapped. We recommend you use a recorded delivery and retain your proof of postage. Please note, FaceGym does not accept liability for goods in transit or the cost of return.
Inside your package please:
Print your name
Print your order number
Highlight the item(s) being returned
Include the reason for return
Address your package to:
FACEGYM - NOHO
670 Broadway (At Bond)
New York 
NY 10012
United States
Refund Time
We aim to process your return within 5 working days. The refund will be made to the same card or PayPal account used to make the purchase. Please note, it may take 5-10 working days for the funds to appear in your account - this will vary from bank to bank.
Any returns made at a FaceGym studio that are not accompanied by the original receipt will be exchanged for FaceGym gift card, in the amount of the original purchase price.
Non-returnable Items
In some instances, we are unable to offer refunds or exchanges.
The following are non-returnable:
Beauty items and tools that have been opened, tested or partially used
Workouts, bundles and Gift Cards
This does not affect your statutory rights.
Delivery to Russia
We are not shipping to Russia at this time. 
For more information please email our Customer Service Team
via info@facegym.com.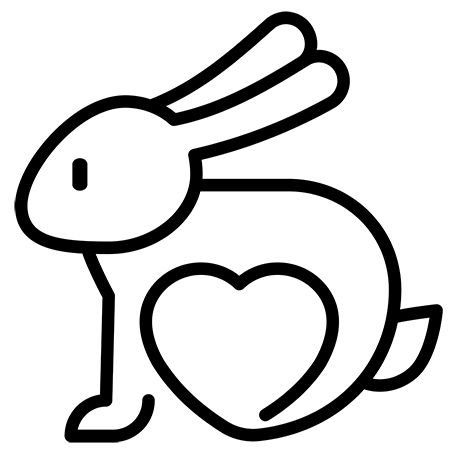 Cruelty Free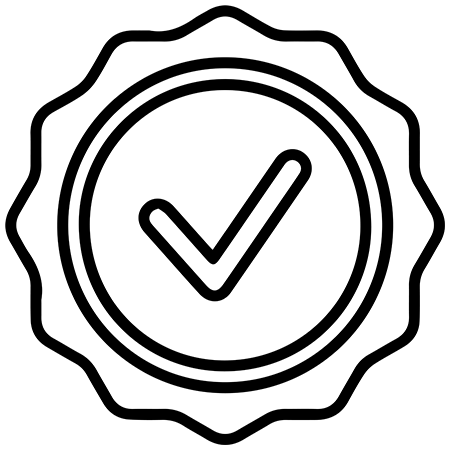 Derma Tested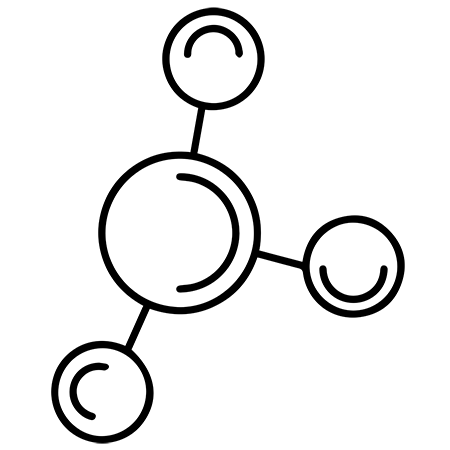 High Performance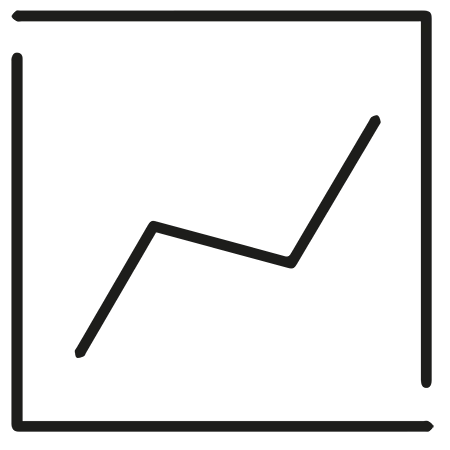 Results Orientated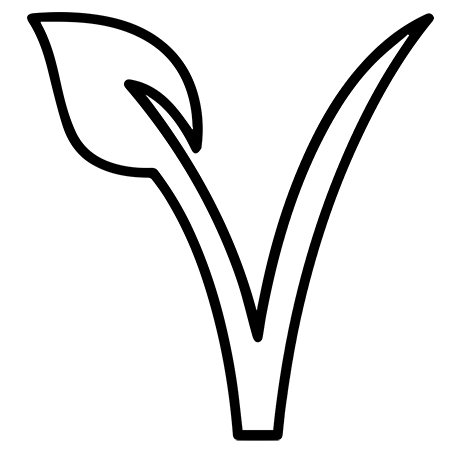 Vegan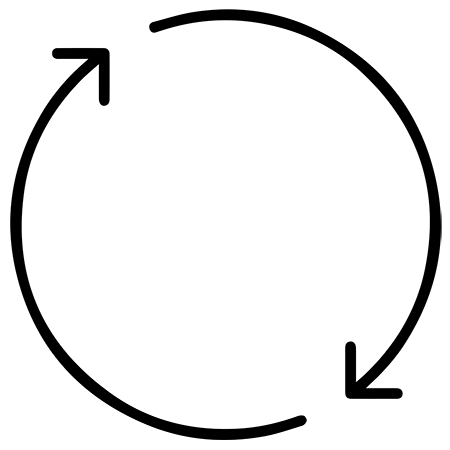 Consciously Created
FAQS
What are the contraindications?
Each of the following is a contraindication to this product. Please make sure they do not apply to you, or you should not use this product.
▪ Botox in the last 2 weeks
▪ Fillers in the last 4 weeks
▪ Facial threads in the last 4 weeks
▪ Facial Surgery 6months dependant on healing
▪ Have used skin resurfacing products or had a treatment in the past 2 weeks (e.g. Retinol, AHAs, BHAs, Dermabrasion, laser, peels) or TCA peels in the past 4-weeks
▪ Cancer in the area being treated – less than 12months remission
▪ Melanosis of the face or skin lesions including keloid scarring /warts /moles
▪ Skin conditions (e.g. active acne, eczema, psoriasis, cold sores, broken skin, sunburn, rosacea) or Long-term steroid use that has affected the skin
▪ Hypersensitive skin / heat reactive skin / poor skin healing
▪ Photosensitive medication or medication that thins the skin in the last 6 months
▪ Haemophilic or blood clotting problems
▪ Pregnant or maybe pregnant
▪ Uncontrolled diabetes or experienced loss of skin sensation
Will the Active Rollers hurt?
Customers should not experience pain or discomfort when using the Active Roller. The microneedling tool creates painless microchannels on the skin's surface in order to deliver a targeted skin treatment with no need for down time.
How do the microneedles work?
The active ingredients for each roller are crystallised to form advanced dissolving microneedles. Each roller head contains over 3,000 active-infused microneedles which dissolve rapidly into the skin on contact, creating painless microchannels, around 0.25mm in depth, for direct delivery of the ingredients into the epidermis.
How many times can I use one roller head?
Each Active Roller head can only be used once. Please discard the used head after use. Refill packs with four roller heads are available to purchase.
Can I use different heads with the same handle?
Yes. All three roller heads, Brightening, Hydrating and Youthful can be attached to the same roller handle. The roller heads need to be replaced after every use but the handle does not.
Can I use the Active Rollers every day?
For best results, we recommend using the Active Rollers once or twice a week.
Before you continue...
Contraindications
• We don't recommend if you currently have active skin conditions or bacterial infections (acne, eczema, psoriasis or cold sores, broken skin, Impetigo, Facial Boils, Conjunctivitis, Styes)
• Pregnancy (due to use of Electrical Muscle Stimulation device) - if pregnant, please let the Trainer know during consultation time. Instead of the electricals, your trainer will use prolonged deep tissue massage techniques.
• Botox in the last 2 weeks
• Cosmetic facial fillers in the last 4 weeks
• Facial surgery in the last 6 months
ACCEPT + CONTINUE
DO NOT ACCEPT